---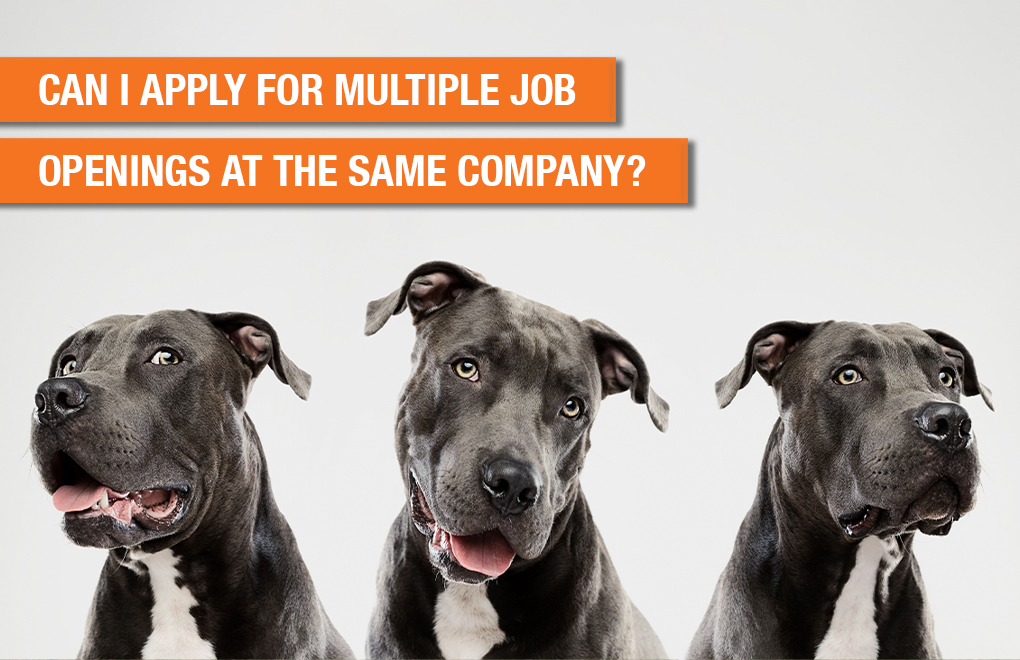 Can I apply for multiple job openings at the same company?
"I just saw 2 job ads at a company I really want to work for. I prefer one over the other, but is there any reason I shouldn't apply for both? Is it important that I choose only one?"
This is a question that job seekers often ask themselves and our advice is ABSOLUTELY – yes! Apply for every job that you are qualified for and interested in. When it comes to getting your foot in the door, it doesn't hurt to be as proactive as you can.
Often different teams or managers will be handling different roles within the same organisation. Whilst some centralised HR teams (and certainly most recruitment agencies) will see an applicant that they think is suitable for another role, often there is little cross-over. This means it's up to you to ensure you are seen.
Here are the TPJ teams' DO's and DON'Ts to give yourself the best shot at success:
1. DO follow the application process for each role with the same company, even if it's different.
For example, Sarah may be taking questions about the Customer Service role at ABC Co, but applicants for the Administration vacancy at the same company are asked to submit a resume online. It could be that different people are handling each vacancy and you want to make a good impression on both people by following their requested process.
2. DON'T use the same cover letter for both roles
Cover letters and application statements should ALWAYS be customized for the job you are applying for. Yes, it takes a bit more time, but nothing fails to impress like an application that says 'I'm looking for a role as a bank clerk' when you are applying for a role as an insurance administrator. This indicates poor attention to detail.
When applying for multiple roles at the same company, resist the temptation to say 'I'm applying for both the roles of bank clerk and insurance administrator' in the same letter. You don't want the person reading your application to think you are unfocussed or lazy.
3. DO keep track of the roles and companies you have applied to
If you receive a call, in response to your application, it's important to be able to quickly recall the company and the role. Saying 'I have applied for dozens of jobs and I don't remember your advert' makes a negative impression on the interviewer.
On the other hand, saying: 'I'm really excited about working for ABC Co and have applied for several roles with you, can I ask which one you are calling me about?' is positive.
4. Ensure relevant keywords about your qualifications, skills, and relevant industry experience are included in your resume
Whilst talent pools are not a new concept (particularly for recruitment agencies), improvements in technology mean that getting identified and shortlisted for new opportunities can increasingly come down to keywords in your resume. Making it easy to find the key things an employer is looking for, like 'Insurance Analytics' or 'Social Media Marketing' can help you be found for multiple openings.
If you have a LinkedIn profile, this is good advice if you want to be found by recruiters who are scanning profiles, but even if you are applying for both a Truck Driver or a Warehouse role with the same company, making your qualifications for both stand out is always advisable.
For more tips to help you find your dream job, check out the rest of our resources or book a CV makeover today.